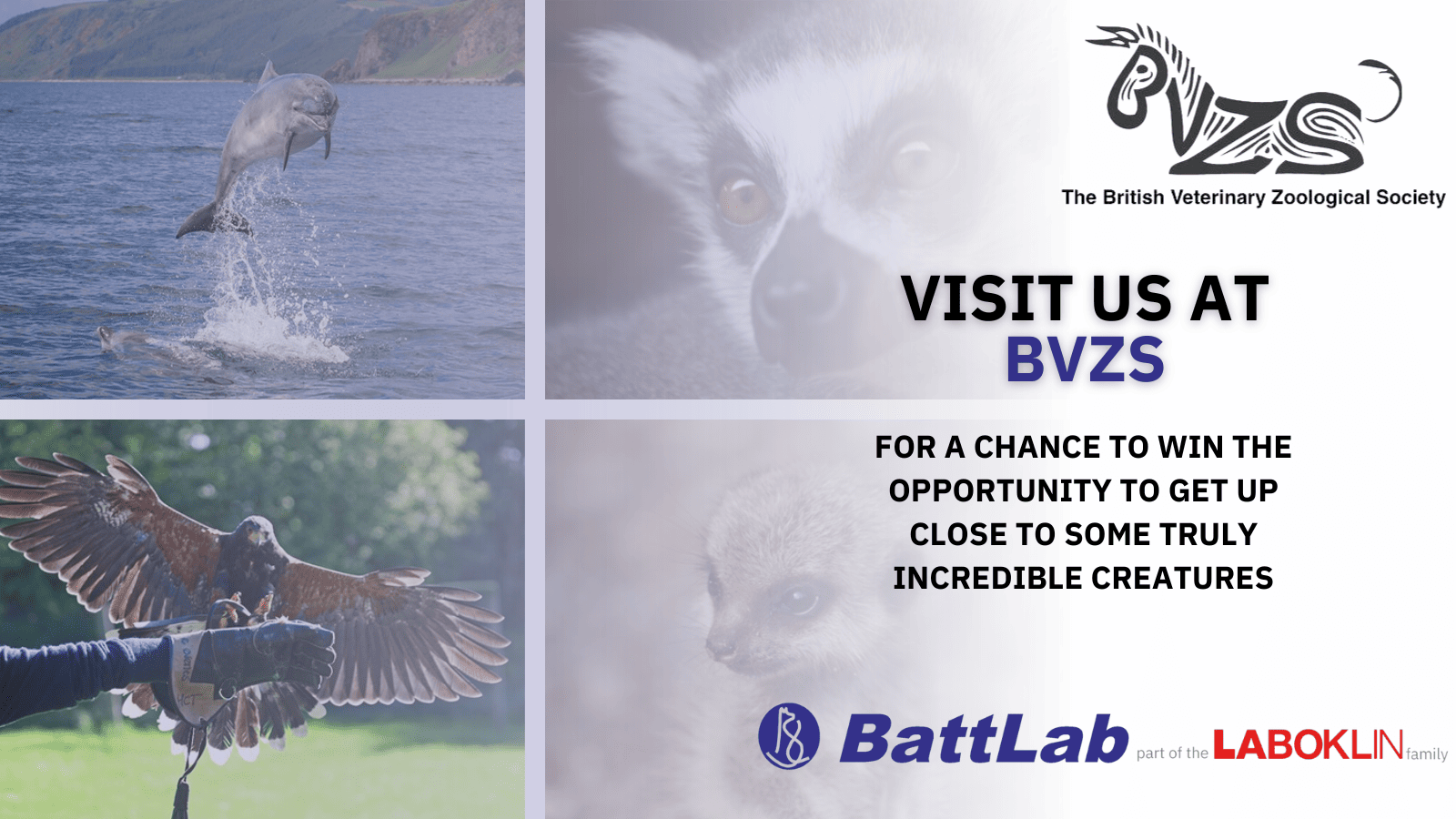 We are thrilled to announce that BattLab, a proud member of the Laboklin family, will be attending the BVZS Conference 2023!
We invite you to visit our stand at the conference. We have something truly special in store for you! By stopping by, you'll have an incredible chance to win the opportunity get up close with some of the most fascinating creatures on the planet.
In addition to this unforgettable experience, we are excited to announce that Ellen Schoner, a distinguished representative from Laboklin, will be giving a short talk on Friday at 09:15. Her presentation will focus on the latest tests and services for exotics offered at both BattLab and Laboklin. This is a can't-miss opportunity for those seeking to stay at the forefront of veterinary care.
At BattLab, we are dedicated to providing cutting-edge diagnostic services and solutions to support the health and well-being of all creatures, big and small. With a team of highly skilled professionals, we are committed to advancing the field of veterinary medicine.
We look forward to meeting you at the BVZS Conference.
We are sorry that this post was not useful for you!
Let us improve this post!
Tell us how we can improve this post?